Nextlink Technology has once again secured the prestigious "HR Asia Best Companies to Work for in Asia 2023" award, marking its third consecutive win. Out of over 360 participating companies, Nextlink Technology stood out with scores exceeding industry averages in key evaluation categories, including "Corporate Core Culture," "Employee Self-awareness," "Team Communication and Collaboration," and "Digital Transformation." Notably, Nextlink Technology scored more than 20% higher than industry averages in "Corporate Core Culture," "Employee Self-awareness," and "Digital Transformation," underscoring the positive feedback and strong employee identification with Nextlink's core values and services.
Nextlink Technology CEO, Shasta Ho, expressed her gratitude, saying, "In the face of rapid global market changes and various challenges, we have remained committed to our core principles of 'transparency and integrity' since our inception. We greatly value each employee and actively foster meaningful partnerships with colleagues. It is a great honor to be recognized by HR Asia for three consecutive years, and I sincerely appreciate the dedication and efforts of every colleague." In the future, Nextlink Technology will continue to prioritize the physical and mental well-being of employees, promote workplace diversity and equality, and take proactive ESG actions.
Emphasis on Talent Cultivation and Development, Fostering Cloud Talent Globally
"At Nextlink Technology, talent is our most valuable asset." The company places a strong emphasis on cultivating talent both domestically and internationally. Nextlink provides internal job rotation opportunities, allowing each colleague to leverage their unique strengths on various platforms. Additionally, the company listens to colleagues' learning needs and desires, offering a diverse range of online courses for free selection. Nextlink also actively arranges trend series lectures and original technical training, providing opportunities for colleagues to obtain relevant certifications and actively contribute to talent cultivation efforts in the cloud industry.
Caring for Colleagues' Physical and Mental Health, Creating a Work-Life Balance Workplace
In addition to focusing on employees' personal and professional growth, the company places a premium on family relationships and work-life balance. To promote the physical and mental well-being of employees, Nextlink offers free massages and various sports clubs such as yoga, basketball, and running. Furthermore, the company encourages employees to participate in major events such as marathons and cycling competitions. The company's leave policies surpass existing labor laws, and through the "Family days", colleagues have quality time to spend with their families. The "Meaningful Day" initiative allows for the development of diverse interests or engagement in charitable activities. Nextlink hopes that colleagues, in addition to finding joy in their work, can strike a balance in their life rhythm and take pride in being a NEXTLINKer.
Industry ESG Leader, Assisting Customers in Achieving Sustainability through Cloud-Based Carbon Reduction
The recognition of employees and their strong identification with the company positively drive Nextlink's internal and external performance growth. CEO Shasta Ho said, "We are optimistic about the post-pandemic era driving digital transformation in the industry and the demand for businesses to migrate to the cloud. In addition to actively cultivating and strengthening our expertise in various fields such as cybersecurity, artificial intelligence (AI), and big data, we also prioritize the practice of ESG corporate social responsibility. We assist customers in reducing carbon emissions through cloud services, achieving sustainable operations and a green economy. We look forward to bringing new and improved service experiences to businesses in the future, injecting new energy, innovating business models, and accelerating the comprehensive operation of cloud trends."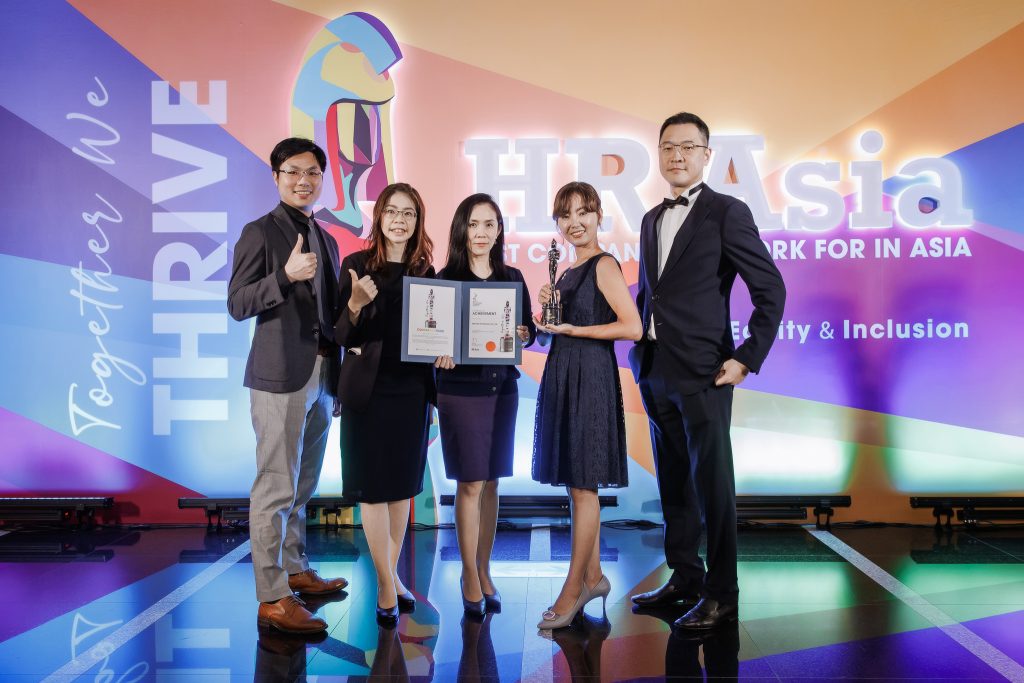 [Thank you for the exclusive coverage by the media]